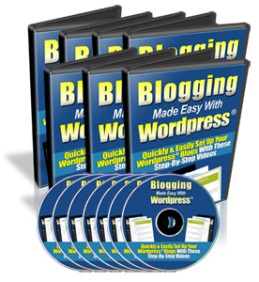 Blogging Made Easy With WordPress
10 Videos with Master Resale Rights
These 10 videos take you by the hand and show you all the ins and outs around the worlds best blogging software: WordPress.
Did you know that this site is ran on wordpress? Even the page you are reading this on. You can do a LOT more with wordpress than you may think…. and do it faster and easier than any other platform.
Make wordpress easy, with these videos.