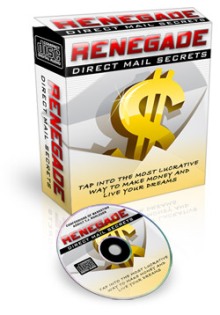 Renegade Direct Mail Secrets – Fresh Audio eBook – MRR
Marketing Renegade Reveals The 'Closely-Guarded' Secrets On How He Banked Over 40 Million Dollars In Two Years In Direct Response Marketing!
This is stuff you won't hear in ANY business book or internet marketing course. Read about how you can kiss the day job you hate goodbye with marketing addict T.J. Rohleder's "insider" direct marketing secrets!